Student exchange groups in July 2013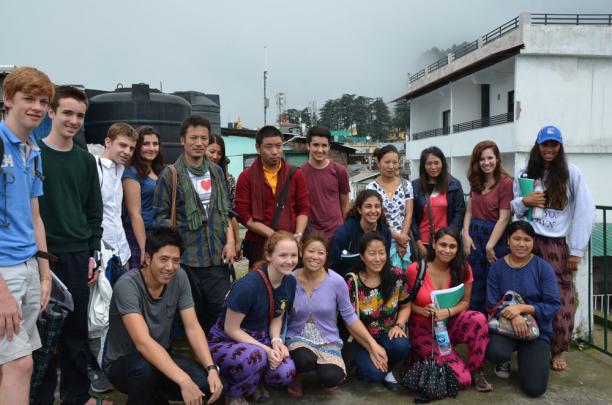 During July, Lha hosted three student groups, one from Rustic Pathways Inn and the other two from Lifeworks International. The Rustic Pathway group participated in the mutual learning program from July 19-22. The groups from Lifeworks International also took part in the various activities of Lha. We paired the groups with our Tibetan students for one-on-one English conversation skills practice, and to enable our group from abroad to get a meaningful experience connecting with local Tibetan refugees from this mutual learning program.
This is a great way for international exchange students to learn more about Dharamsala and the Tibetan way of life. It is a mutually beneficial relationship which fosters a deeper cultural understanding, with the Tibetans' unique stories of their life in exile; life in Tibet under Chinese atrocities and their experience fleeing from Tibet. Leaving behind their loved ones is always heart breaking and never easy, but the Tibetan skill of resilience ensures their survival in exile.
Besides the mutual learning program they also took part in different lectures by influential people on various Tibetan issues. The international exchange students will learn about Tibetan culture, the political situation in Tibet, and what life is like for a refugee.