Lha's Student Group from Mexico
The final student exchange group to visit Lha this year was a group of 21 students and teachers from the Instituto Tecnologico de Estudiios Superiores de Monterrey in Mexico.
The group arrived in McLeod Ganj, Dharamshala on December 11 to spend three weeks exploring the Tibetan refugee community and the local culture here in Dharamshala. They participated in a programme of activities organised by Lha.
On December 16, Professor Samdhong Rinpoche, the former Prime Minister of the Central Tibetan Administration (CTA) gave a talk on Buddhism and non-violence at Ahimsa house. Rinpoche introduced the Four Noble Truth and the basics of meditation. Rinpoche also answered many questions from the group.
On December 28, in her address to the group, Kalon Dicki Chhoyang of the Department of Information and International Relations (DIIR), CTA, introduced the various departments and their functions. Kalon Chhoyang also talked about the current situation in Tibet.
Miss Kalden Tsomo of the Human Rights Desk, DIIR, briefed the group about the human rights situation in Tibet after which Mr Tenpa Gyaltsen of the Environment Desk, DIIR, talked about the importance of Tibet's water and glacier resources and the exploitation of the natural resources after the Chinese occupation. He also stressed the negative consequences of the nomad relocation currently happening in Tibet.
The students met prominent intellectuals and leaders of the Tibetan organisations in Dharamshala during a casual group interaction, including the Speaker of the Tibetan Parliament-in-Exile Mr Penpa Tsering and several members of the parliament.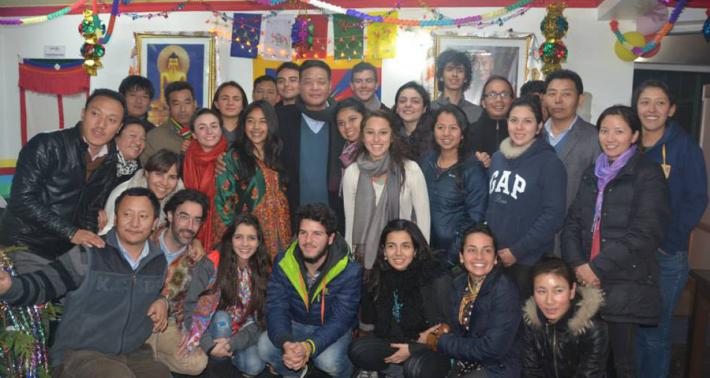 Our group from Mexico volunteered in different non-government organisations during their three-week stay, giving them the opportunity to make a contribution while learning more about Tibetan issues and the struggle for freedom.
At their farewell dinner, the students shared their experiences. Many of them said that they learned much from everyone they met during this culture exchange program.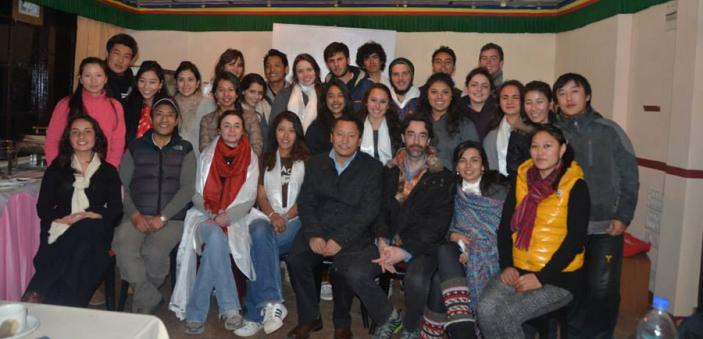 Read 552 times