Lha's 12th Clean Water Project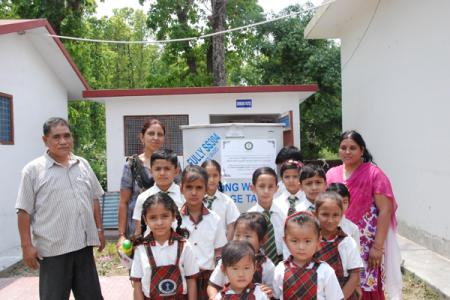 Lha has successfully installed its 12th Reverse Osmosis (RO) Water Purification System as a part of its Clean Water Project on 6th May 2014 at Dawa Rinjue School Society, Herbertpu, Uttarakhand State.
Dawa Rinjue School Society (DRSS) is a co-educational school. DRSS Herbertpur came into existence in 1991 and is affiliated with the Central Board of Secondary Education, New Delhi. The school is located in Herbertpur, a town 35kms away from Dehradun, the capital of Uttarakhand State of India. The school had regular pipe line water supply, but did not have access to clean and safe drinking water.
For this reason, Lha Charitable Trust has taken the initiative to install a water filteration system to provide clean water to the students and staff of the school. The filtration system benefits to 475 students and 25 staffmembers.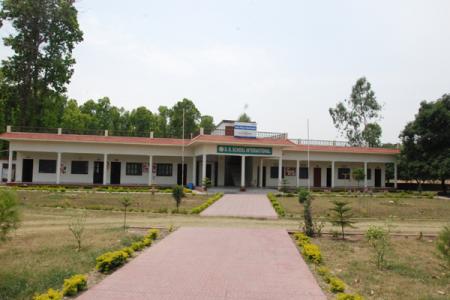 The filter is an RO+UV+ UF and TTS, considered one of the best water filtration systems available in the area. It will provide more than 100 litres of safe drinking water per hour to the students, faculty and staff of the school. The filtration system includes a stainless steel tank with a 500 litre holding capacity. We hope that this water purification system will alleviate major waterborne illnesses like typhoid and cholera which children commonly suffer from in this region, especially during the monsoon season. We believe that this system will contribute to maintaining a high level of general health among the students.

Lha, on the behalf of students and staff of the DRS School, would like to extend our deepest appreciation to the our former volunteer Ryan Lockee and his 6th Grade Class of St. Gabriel's School, San Francisco, California, U.S.A who sponsored this project, benefitting both Tibetans living in exile and the local population. Lha plans to install five more water filtration systems this year.