Lha's 10th Clean Water Project
Lha has successfully installed its 10th Reverse Osmosis (RO) water purification system under its Clean Water Project. The RO system was installed at the Central School for Tibetans (CST) at Puruwala Tibetan Settlement in Simour, Himachal Pradesh on March 23.
This medium-sized water purification system has a storage capacity of 20 litres of cold water and 2 litres of hot water.
It can provide 15 litres of purified water per hour. This system will benefit 50 students and 10 staff members at the school and the clean water is accessible to the public as well.
Lha became aware that during the summer, most of the children of this school suffer from typhoid because of contaminated water.
We are happy that they will now have access to clean water that will reduce the risk of typhoid among the children and staff, and we hope that they will now enjoy good health.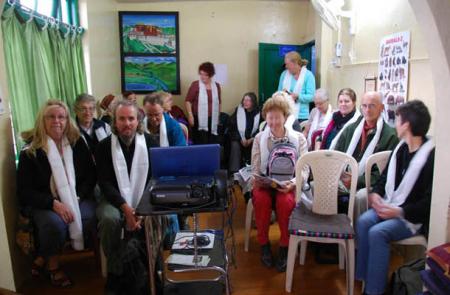 Lha, on behalf of all the students and staff of CST Puruwala, would like to extend our deepest gratitude to the Australia Tibet Council group led by Chris and Paul, which visited Lha on 5th work initiatives and sponsored this wonderful project. Thank you!
Lha plans to install five more water purification systems soon. Schools in need of such systems may contact the Lha office.